Pickering Chiropractors for Family Wellness
Welcome to Chiropractic Centre for Optimum Health on Bayly St
Feel Your Best at Chiropractic Centre for Optimum Health. Pickering Chiropractors Dr. Francine Dallaire and Robert Sasse offer their patients the best in custom care options in pain relief and wellness optimization. They place particular emphasis on advanced diagnostic nervous system scan technology and computerized posture evaluations that provide insight into a variety of conditions, and highlight solutions quickly and efficiently.
Over three decades of experience have provided us with the tools and expertise to help the members of the Pickering community no matter their age, occupation or current state of vitality.
---
Our Well-rounded Holistic Approach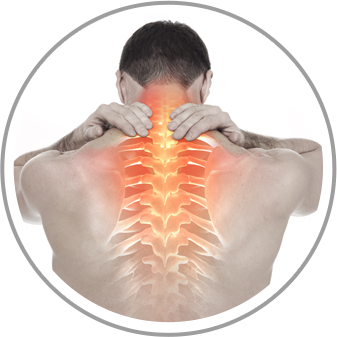 We have a reputation for excellence in the array of services that we provide for our practice members. Our patients include everyone from moms-to-be, newborns and children of every age, to athletes, senior citizens and those in the workforce. Chiropractic Centre for Optimum Health on Bayly St addresses a wide range of health concerns that we all face as human beings. Our goal is to get our patients out of pain and feeling great as quickly as possible. In alignment with that vision, we offer advanced chiropractic care, laser therapy, massage therapy, craniosacral therapy, reflexology and the services of a foot specialist.
Our Practice Philosophy
Our doctors are both highly trained, with decades of experience in treating acute pain and chronic illness. Both doctors always ensure that each patient receives the benefit of two minds with a single goal: great results. We use the best in cutting-edge diagnostic technology, including thermal scans, heart rate variability testing, range-of-motion studies and computerized postural analyses. Our family chiropractic centre is full of relaxed patients who look forward to their treatments. Our doctors can utilize a variety of adjustive techniques including the Activator Method to gently restore normal function to the spine and nervous system. When patients come in to have their spine checked, focused foundational work is always carried out . We view your body as a "whole" from head to toe.
Discover the Difference at Chiropractic Centre for Optimum Health on Bayly St
Have you ever wondered what it feels like to be truly well? The experienced care at our centre is compassionate, supportive and heart-centered. We're here to earn your trust. Contact us today for an appointment with one of our Chiropractors.
---
Chiropractor Pickering, Ajax ON